Saturday 3rd December, 10am - 5pm
at Petra Jewellery, The Cottage, Viables Craft Centre
You're invited to the Petra Jewellery 2016 Christmas Winter Wonderland!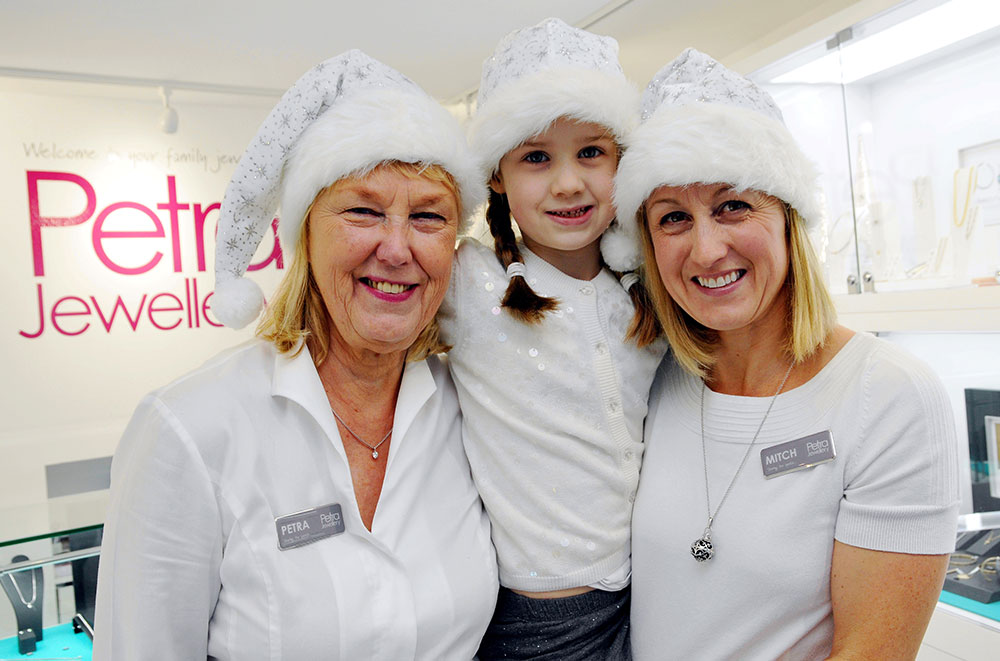 A few tickets left...
If you are thinking of joining the event today, please call 01256 355945 to get your ticket!
Exclusive special event offers, FREE hog roast, mince pies, mulled wine, 10% discount in store, Kit Heath goody bags, prize draw and other give aways…
What to expect on the day...
FREE hog roast (12-4pm by Bramley Bakery)
FREE mince pies & mulled wine
10% VIP discount off everything (only available in store)
Christmas Kit Heath goody bags
Luxury Christmas gift wrapping
Private consultations to help you find the perfect gift!
And more surprise treats to come...
Only 100 Winter Wonderland tickets available!
FREE hog roast, mince pies & mulled wine for you & your friends
10% off everything in-store
RSVP above & we'll email you your Winter Wonderland VIP ticket on Monday 28th November.
HOW TO FIND US
Turn right as you drive into the Viables Craft Centre...
Free parking and overflow spaces on the paddock
Petra Jewellery, The Cottage, Unit 19, Viables Craft Centre, The Harrow Way, Basingstoke, Hampshire, RG22 4BJ